Sweden Youth (スウェーデンユース, suwēden yūsu) is the team who participated in the World Youth tournament held in Japan.
Description
Edit
Sweden is led by team captain Sweden Youth. The team faced Japan Youth in the quarter-finals round of said tournament.
1994 Away
Away: Sweden's uniform is the 1994 FIFA World Cup version; which is white with blue and yellow collar and three blue and yellow horizontal stripes on both sides of the rib cage. They do not use the Home version.
World Youth Manga:
Home: White shirt with blue-yellow-blue v-neck collar, blue-yellow blue sleeve cuffs, blue-yellow blue diagonal stripes on the rib area, being three on each side and Swedish national insignia on the center chest, white shorts with three blue-yellow-blue diagonal stripes on each side and socks with blue-yellow-blue hoops. This color scheme is based on Sweden away uniform worn in the 1994 FIFA World Cup.
Keeper: Green and blue shirt with black grid pattern, black shoulders and black round collar, the Swedish national insignia, black shorts and same socks as the other players.
Main Squad
Edit
Stefan Levin
---
---
#12 // MF

Brolin
---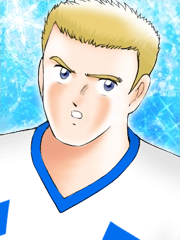 ---
#4 // DF
Fredericks
---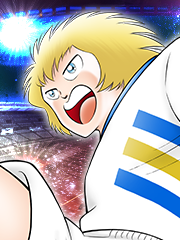 ---
#8 // MF
Larson
---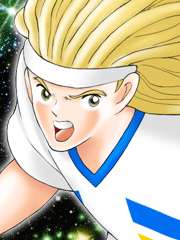 ---
#7 // MF
External links
Edit